Services – Overview
Called as 'Code Red for Humanity' the report of the Intergovernmental Panel on climate Change Working Group 1, starkly warned that global heating has become irreversible, perilously closer to 1.5C threshold level. The warming has caused frequent occurrences of droughts, forest fires, heat waves, sea level rise, more floods and threats to biodiversity. Mitigating these damages involves highly committed international efforts, which normally get mired into geo-political slugfests and highly influential vested interests. While the impact of the climate crisis will affect all nations without discrimination, the poor in the underdeveloped regions will face the brunt disproportionally in terms of lost green cover, depleted water resources, scorched land, lost livelihoods, and poorer health leading to losing hope of gaining developmental dividends for generations to come.
However, nearer home in every region, local governments and communities have opportunities to mitigate the environmental degradation caused by mismanaging land and water resources. Overcrowding into unplanned urban areas cause strain on the limited water, sanitation and health resources. In the productive sectors, excessive use of chemical fertilisers for food production, use of antibiotics, toxins and chemicals in animal farming lead to depletion of land fertility. Deforestation for industrial activities reduce the green cover. Emissions from vehicles, oil, gas wells, power plants and other industrial activities add carbon dioxide to the atmosphere causing global warming. Inadequate and improper handling and treating of solid, liquid, and hazardous waste result in excessive pollution of land and water resources. Emitting and disposing more than what our planet, land and water resources can absorb exposes us of our collective vulnerability to excessive consumption of natural resources without determined and disciplined commitment to conservation and sustainability practices.
Reducing greenhouse gas emissions, taking to renewable energy sources, adopting resilient food systems, growing tree cover, improving soil health, rainwater harvesting, handling, treating and using waste as resource by adopting the R principles of waste management, not polluting land and water bodies, and taking to green building modes of habitat construction are some of the alternative solutions available within the reach of local governments and communities.
ALMaC provides capability and ecosystem building solutions in integrated manners in the subject areas for sustainable environmental care. We support local governments and community initiatives for developing and implementing suitable policy and programmatic interventions for sustainable results.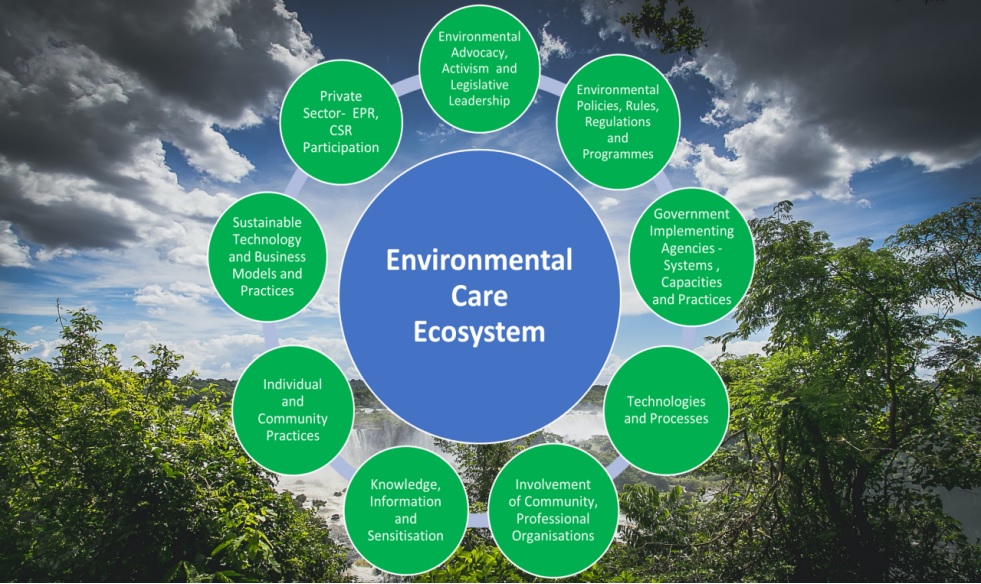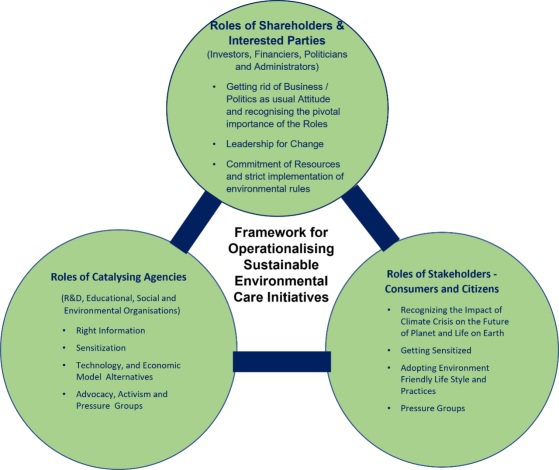 ALMaC supports the entities concerned in policy / programmes design and comprehensive implementation Initiatives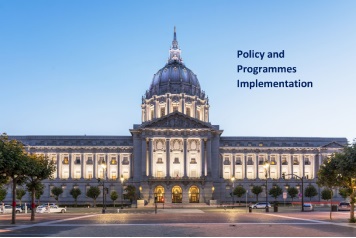 Case of support to Government of Andhra Pradesh, India in designing and implementing a streamlined system of managing municipal waste – Setting up Project Management Units